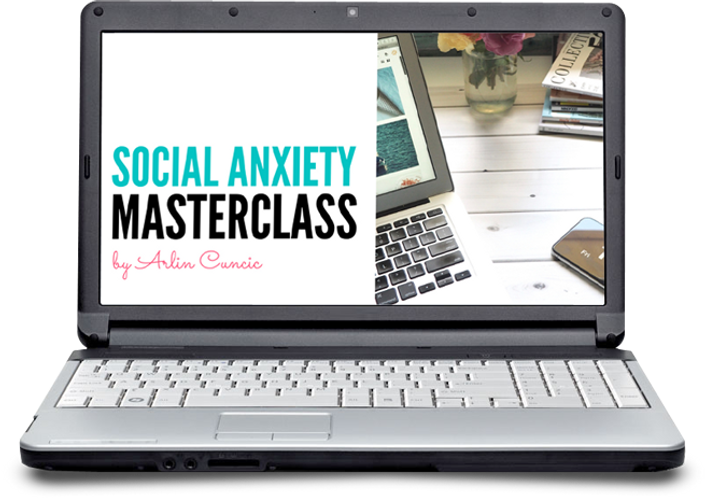 Social Anxiety Masterclass
The Social Anxiety Masterclass is closed for enrollment until 2020.
Reduce anxiety, build confidence, improve social skills, and finally break free from the fear of being judged
Does the fear of being judged stop you from being yourself around other people?

Are you afraid of saying the wrong thing or embarrassing yourself?

Do you avoid going places in public, put off making phone calls, or back out of events at the last minute?

Do you wish you were more assertive, socially confident, or had higher self-esteem?

Are your friendships, relationships, or family suffering because of your social anxiety?
If one or more of the above sounds like you, this MASTERCLASS can help.
ARE YOU READY FOR A BRAND NEW YOU?
Over the course of several modules, you will be guided through a step-by-step process of self-discovery to uncover what is holding you back and how you can finally live the life you want.
UNDERSTANDING YOUR SOCIAL ANXIETY
Because you live with social anxiety, I don't need to tell you what it feels like. At the same time, I think it's important to break it down to the basics. In this Module, you will learn about the symptoms of social anxiety as well as what causes it. As you progress through the Module, you will be guided to uncover the nature of your own social anxiety.
MAKING A PLAN TO REDUCE SOCIAL ANXIETY
LET'S MAKE A PLAN CUSTOMIZED FOR YOU!
I'm excited for you to make a plan to reduce your social anxiety! This plan is going to look different for each of you, because you're going to customize it according to your preferences. Relaxation, self-care, mindfulness, self-talk, therapy, medication… you will answer questions about each area so you can decide what's right for you. You can do as much or as little as you want, and you don't have to do it all at once! What's important is that you put together a plan that you can execute.
BUILDING CONFIDENCE & SELF ESTEEM
Do you struggle with feeling inferior to others or do you lack confidence as soon as you walk into a social situation? Once you start to strip away your social anxiety, you might be troubled by the fact that you still don't know how to be yourself! It could be that years of social anxiety has eroded your confidence and self-esteem (we'll check that with a quick quiz). Through this Module, you will come away with a plan to shift your mindset towards a more confident you. You deserve to feel confident and good about yourself! This Module will help you make a plan to get there.
CREATING THE SOCIAL LIFE YOU WANT
Okay, so you've reduced your anxiety and built up your self-esteem, but you still don't have any friends or that perfect someone you've been looking for! It's not enough to change yourself and wait for people to flock to you: you need to take action if you want more of a social life. Again, there's no right or wrong type of social life to have—that's for you to figure out. If you're happy hanging out with your cat, that's fine! But if you want more friends or a romantic partner, you can make a plan for that too. This Module helps you make a plan on how to do that.
YOUR BONUSES: COGNITIVE BEHAVIORAL WORKBOOK + MINDFULNESS WORKBOOK FOR SOCIAL ANXIETY!
CHANGE YOUR THOUGHTS, FACE YOUR FEARS, AND USE MINDFULNESS AND ACCEPTANCE TO MANAGE SOCIAL AND PERFORMANCE ANXIETY
Cognitive-behavioral therapy has been shown to be one of the most effective treatments for a range of mental health issues including social anxiety. If you're living with social anxiety, you know this is a double-edged sword: How do you find a therapist and see that therapist when you're still so anxious? That's why I put together the 37-page CBT workbook just for you.
Mindfulness and acceptance-based strategies have been shown to be effective for managing social anxiety. If you're living with social anxiety, mindfulness and acceptance can move you from fighting against your anxiety to living in peace. It's only when you stop trying to control your thoughts and anxious symptoms that you'll truly feel free. I created the 50-page Mindfulness workbook to help you do just that.
PLUS, THE FIRST 20 PURCHASERS WILL RECEIVE AN ART-THERAPY INSPIRED COLORING BUNDLE!
The bundle includes a 50-page printable happiness coloring journal, 12 coloring quote bookmarks, and 16 coloring quote cards valued at $12. This is only available to the early bird purchasers and will not be offered again as part of this course.

FREQUENTLY ASKED QUESTIONS
WHAT IS A BETA LAUNCH?

This course is a beta launch, which means the course content will be dripped out over several weeks beginning in November. The good news is that this means you will be able to help me design the course according to what YOU need!
The CBT Workbook and Mindfulness Workbook bonuses will be available immediately for you to download inside the course.
If you are one of the first 20 purchasers, a link to access the art-therapy inspired coloring bundle will be sent to you separately once course enrollment closes.
HOW WILL I ACCESS THE COURSE?
The course will be delivered through the Teachable platform and all course materials will be accessible inside Teachable.
My name is Arlin. While I am not a licensed therapist, I have a Master's degree in Clinical Psychology and first-hand experience in learning to overcome public speaking anxiety. I designed this course to share what works and to help you to make a plan to succeed.
IS THIS COURSE A REPLACEMENT FOR THERAPY?
This course is not a replacement for therapy. Instead, it will help you make a plan that may or may not include therapy.
I ALREADY PURCHASED THE CBT WORKBOOK AND MINDFULNESS WORKBOOK BONUSES. CAN I HAVE A DISCOUNT ON THE COURSE?
Unfortunately, because the course is already heavily discounted, I can't offer a further discount. However, if you are an existing student in my Teachable school, I will guarantee that you receive the art therapy bundle (valued at $12) regardless of whether you are one of the first 20 purchasers. Please note that this product will be delivered once enrollment for the course closes at the end of the week.
Your Instructor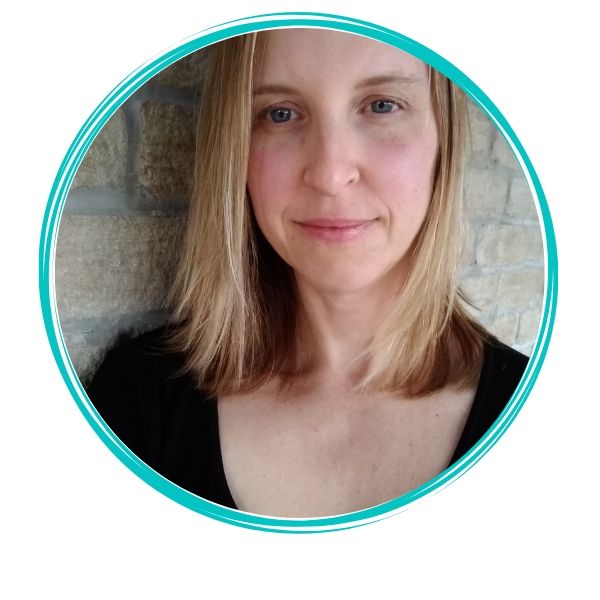 Social anxiety is the third most common mental health issue but it is poorly understood and under-treated. It is my desire to help those living with social and performance anxiety to make the most of tools already available to them—self-help strategies. You may not know it, but you've already got everything you need to start managing your anxiety. I have a Master's degree in Clinical Psychology and first-hand experience in learning to overcome public speaking anxiety. In terms of my past work experience, I've worked in a cognitive-behavioral therapy unit for anxiety and depression and spent four years with a publisher helping to develop psychological assessments for mood and anxiety disorders. I created About Social Anxiety to share what I know works and to give you a plan to succeed.
Course Curriculum
Introduction
Available in days
days after you enroll
Module One: Understanding Your Social Anxiety
Available in days
days after you enroll
Module One: Bonus Reading Material
Available in days
days after you enroll
This course is not open for enrollment.